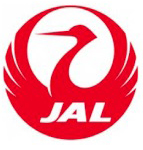 –Sakura Lounge ❤ Narita 成田空港 –
2011.10 Best lounge so far, so far so business lounge only, opposite is FIRST CLASS LOUNGE =(
2012.12 Still the best, had shower and long time with massage chair. Food is same choice
2013.04 On the way to Vietnam, stayed in the one before terminal for a short time, had regular food (salad, small sushi and curry, croissant) and Australian champaign mix cocktail.
The Sakura before terminal train:
What they have: shower, massage, upstair dining, big space, big window with outside view
Food: Mushroom soup, Salad bar, cold soba noodles, JAL original beef curry on rice, croissant,  muffin, bread?.. Croissant is very good
The Sakura after terminal train:
They have sushi and more selection of breads.
But they don't have shower facility.
–Sakura Domestic ❤ Narita 成田空港 –
2011.10 They have: Pocari Sweat, 100% Hokkaido Milk! and refreshment crackers
2013.03 Waited for whole day there, but with Massage chair and blanket. Food has occasionally bread and sandwiches. But bread was not nice (Source from Darling)
–Sakura International ❤   Kansai 関西空港–
2013.04 First time visit (?) But just a little bit better than the domestics, with onigiri, miso soup, Osaka Katsu-Sandwich, cakes, drinks. But also has massage chair in the very corner of the lounge.
–Sakura Domestic ❤ Itami 伊丹空港 –
2011.10 They have: Pocali Sweat, Japan Airline cracker bag.


–Asuka Lounge 飛鳥 ❤ Kansai 関西空港 –
2012.01 Darling's first lounge in his life.
Special: Genji Pie, biscuit. Yoghurt, drinks. No hot food


–Cathay Pacific Lounge ❤ Kansai 関西空港 –
2011.10 Very small, have Genji pie, onigiri, cookies and crackers, drinks
2013.05 The above comment might be a different lounge. This time, it has cereal, sandwiches, small cakes, sweets, Genji pie, cookies and crackers, and hot green tea Latte on the hot drink machine! This might be the reason I would like to go back there now =D


–Cathay Lounges ❤ Hong Kong –
❤The Pier❤@Gate 60
2011.10 Dinner Special: Fresh Noodle Bar. Order made Won ton noodles (Darling said it was okay), Dan Dan noodle (not very classic =( )
2012.03 Breakfast Special: Fresh Noodle Bar serve fresh soy milk and bun with Chinese fried bread and selection of side dishes, not too bad. Fresh baked bread available at buffet area (Croissant is bit too buttery, but danish is soft and nice =). Long Bar serves drinks, coffee and HK style milk tea with Haagen-Dazs (Ice cream is hiding inside the Bar, have to ask for it. Choice of Vanilla, Chocolate and Strawberry flavour)
2013.03/05 Usual food except I was not too hungry to eat. The heating place has wedges, fried rice/noodle and changing all the time. But surprisingly, the other coconut cookie from 奇華餅家 was quite nice but easy to break.
❤The Wing❤
2011.10 Special: Dim Sim, fried noodles, salad bar, 奇華餅家の馬仔, selection of sandwich: salmon, tuna, etc. and Danish, soy milk. Space is longer.
2013.03 The ground stuff helped out with our seats. Like their Bar, has fresh juice all the time, mix juice, smoothie was good too, and hot drink for winter. But Hot chocolate was normal. Salad bar has daily toasted sandwiches, not bad.
❤The Cabin❤@Gate 2 with shower
2011.11 A lounge we visit in Hong Kong before we departed to Beijing from Hong Kong, next to the gate, have smaller space, some seats are smaller. Have pan fried bok choi and Tim Tam!
2013.03/05 Pan fried noodles and bok choi was on the plate all the time~

–Cathay Lounges ❤ Taipei –
2013.03 First time visit, small but has the typical Cathay food. Noodle bar, though the noodles were not always good. Tried Taiwan Beer =D
2013.03 First time visit, small but has the typical Cathy food. Dim sim, cookies, Chocolates, sandwiches, cakes, drinks. Like this one.


–Dragonair and Cathay Pacific Lounge ❤ BCIA北京首都国際空港 –
2011.10 Instant noodles, dim sim, bread and drinks.
2012.03 Porridge.
2013.03 After disappointment from the Air China ground staff dealing with Cathay customers, we only had little time in the lounge, enough for Darling to have some drink and snack for me.
–BGS Premium Lounge ❤ BCIA北京首都国際空港 –
2011.10 Smaller in space. First class lounge is opposite.
They have: Udon, Zha Jiang Mian – acceptable level. Porridge, not too bad. Instant noodles. Bread looks not nice. Nestle milk tea.


 –Qantas Lounge ❤ Melbourne Tullamarine Airport –
❤Domestic❤
Breakfast selection: Cereals, milk, yoghurt, fruits, can fruits, toast, raison toast.
❤International❤
2012.03  Two areas – one crowded another quite with comfortable chairs.
Food: Cereal, yoghurt, fruits, bread, muffins, cake, bacon and scrambled egg, hash brown. Drink: Coffee machine with Hot milk, wide range of wines and spirits. As international lounge, not as expected.
–Qantas Lounge ❤ Sydney Airport –
❤Domestic❤
Dinner Selection: Just Juice Apple, champaign, cheese. Pizza, sun dried tomatoes, mushrooms, etc, with biscuits. Pretty good. Hot milk with Chocolate.
❤International❤
2011: Dinner: Curry meal, some other dishes, bread and rice, etc. It was last international flight, everything was about to close.
20121127: Breakfast: Continental breakfast, cereals, yoghurt, hot meal harsh brown, egg, bacon, tomatos, lots of drinks, smoothies, juice. Barista open, had hot chocolate. Gelato available, vanilla, strawberry and chocolate. Plenty of banana cakes, muffins, nuts, biscuits. Selected wines.
–Qantas Lounge ❤ Cairns Domestic Airport –
Darling's favorite: because of the space feel, less people, big window with mountain view outside.
They have: shower. Qantas breakfast selection. No Hot Chocolate
Cairns Qantas International Lounge closed.. =(
–Qantas Lounge ❤ Adelaide Domestic Airport –
201204: Standard Qantas domestic breakfast, with some sandwich, drinks. Barista exist, but no one operating.


–Jetstar Lounge ❤ Gold Coast Airport –
Most visited lounge when flying with Jetstar to Osaka. Access either with Business class or purchase with AUD$15.
They have:  Hot chocolate. Pan Cakes, sushi, dim sim, etc.


–Plaza Premium Lounge ❤ New Delhi India Gandhi Airport –
2011.10 They have: shower, few curry dishes and salad, soup. Food and wine are not good.
Negative:  They don't have sofa.. have to seat on small single seat for few hours… =(
– Business Lounge  ❤ Ho Chi Minh City Tan Son Nhat Airport –
2013.04 After check in and security,  walked a long way to the right hand end of the airport, downstairs. Self service food available, which is instant noodles/pho ready in the bowl, you need to add vegetables, sauce yourself, add hot water, then microwave for a minute, first experience, quite fun. Also has wine and beer, etc, but no one tried the wine. Other snacks and fruits are available as well.