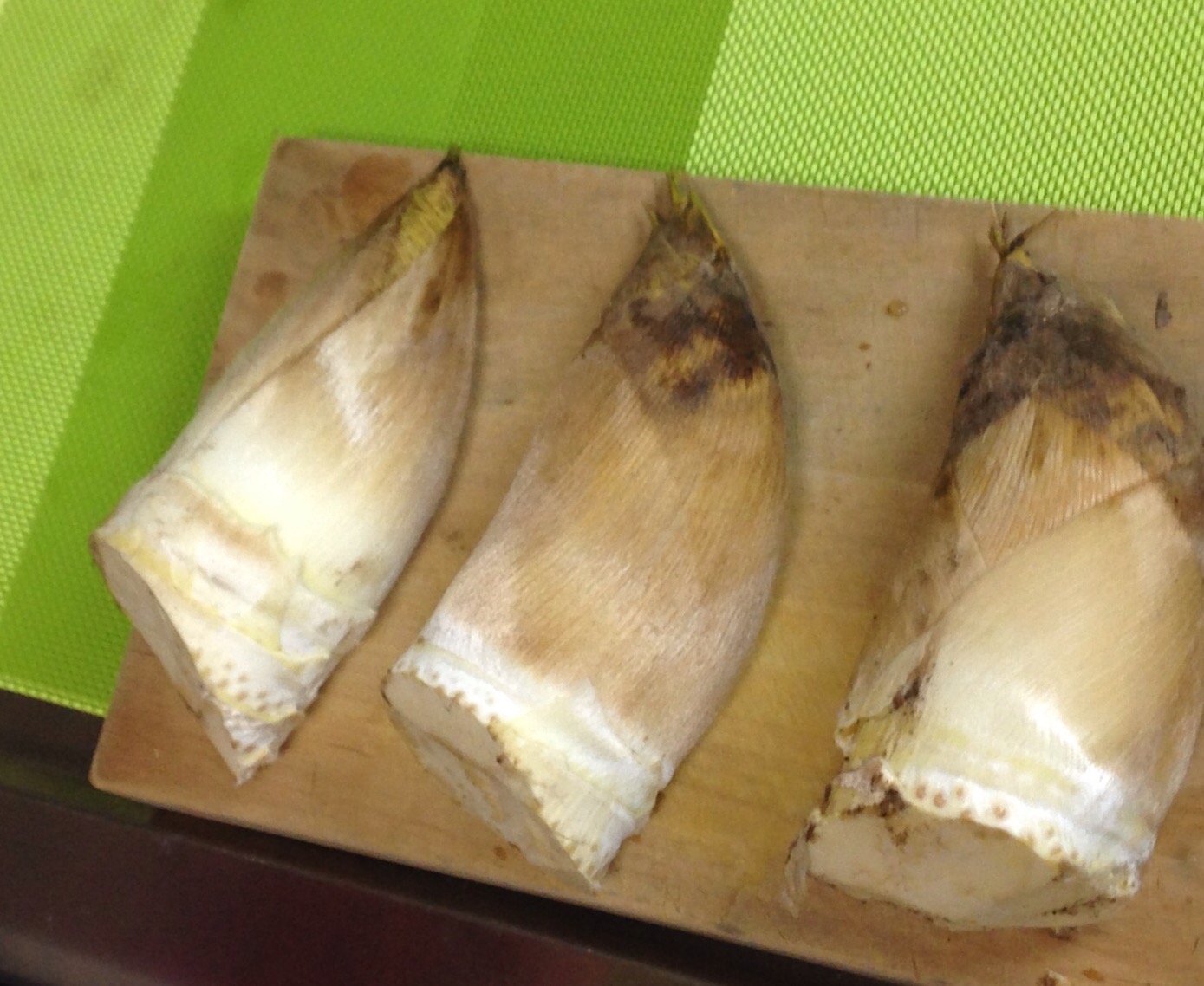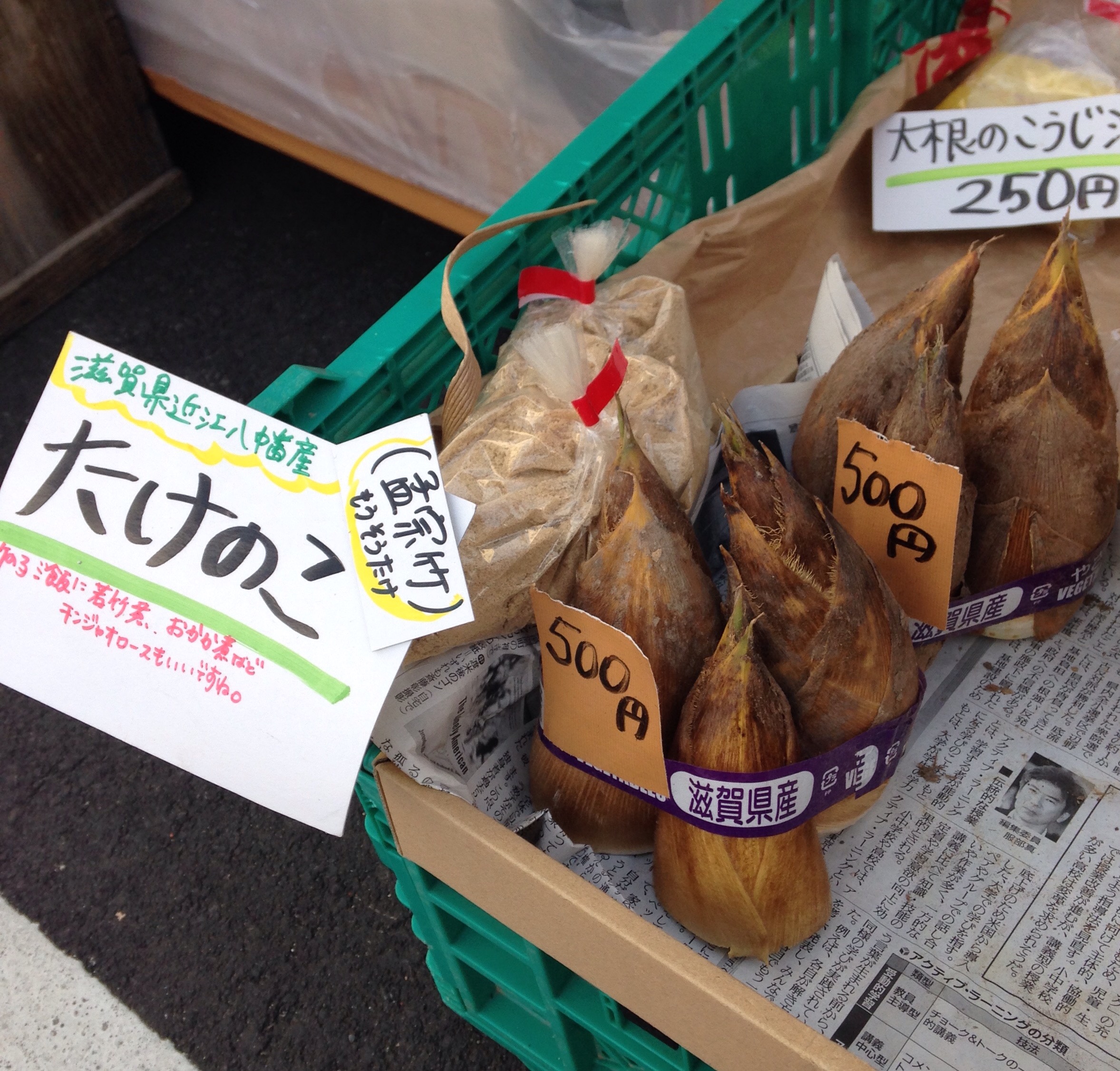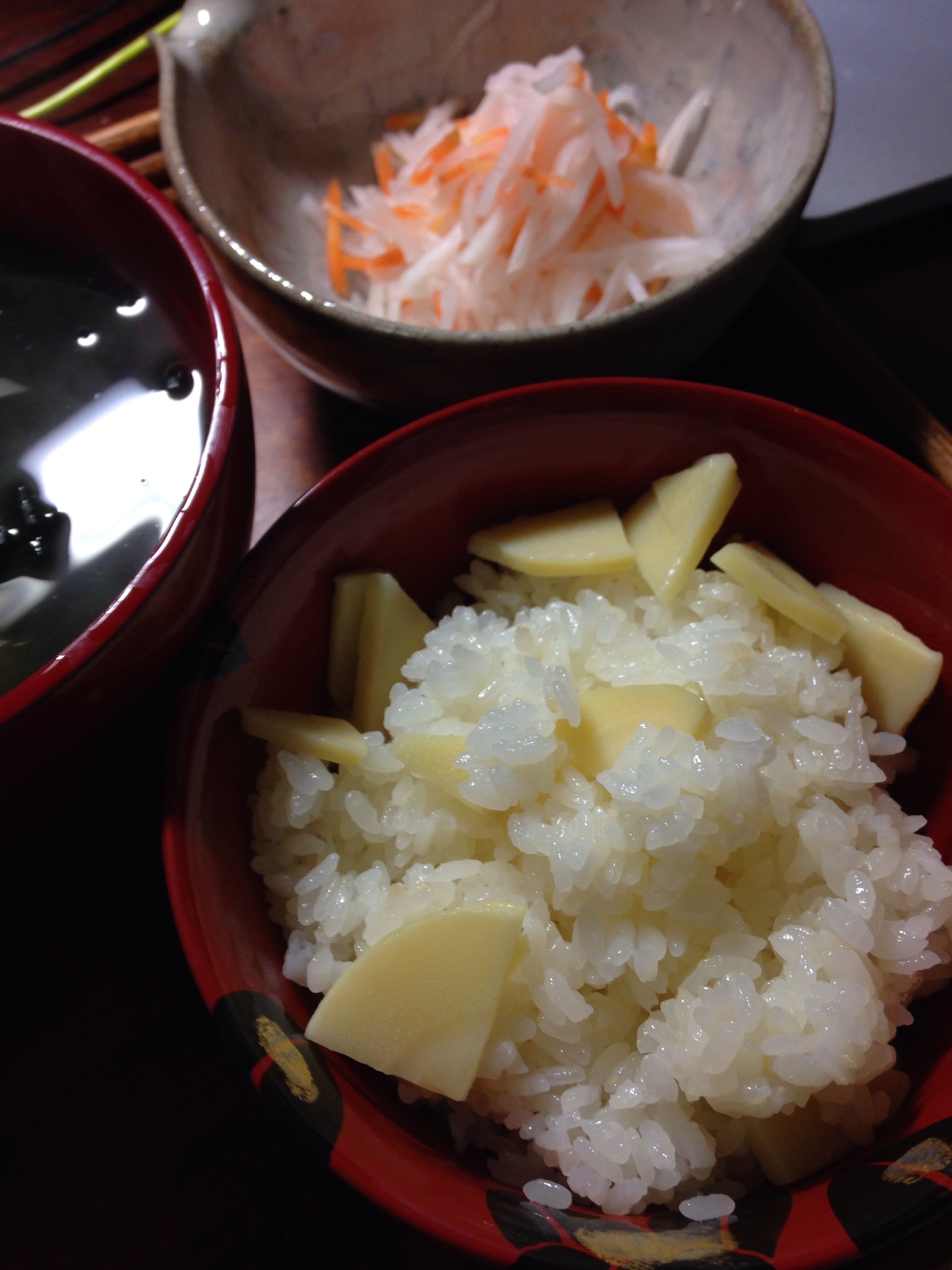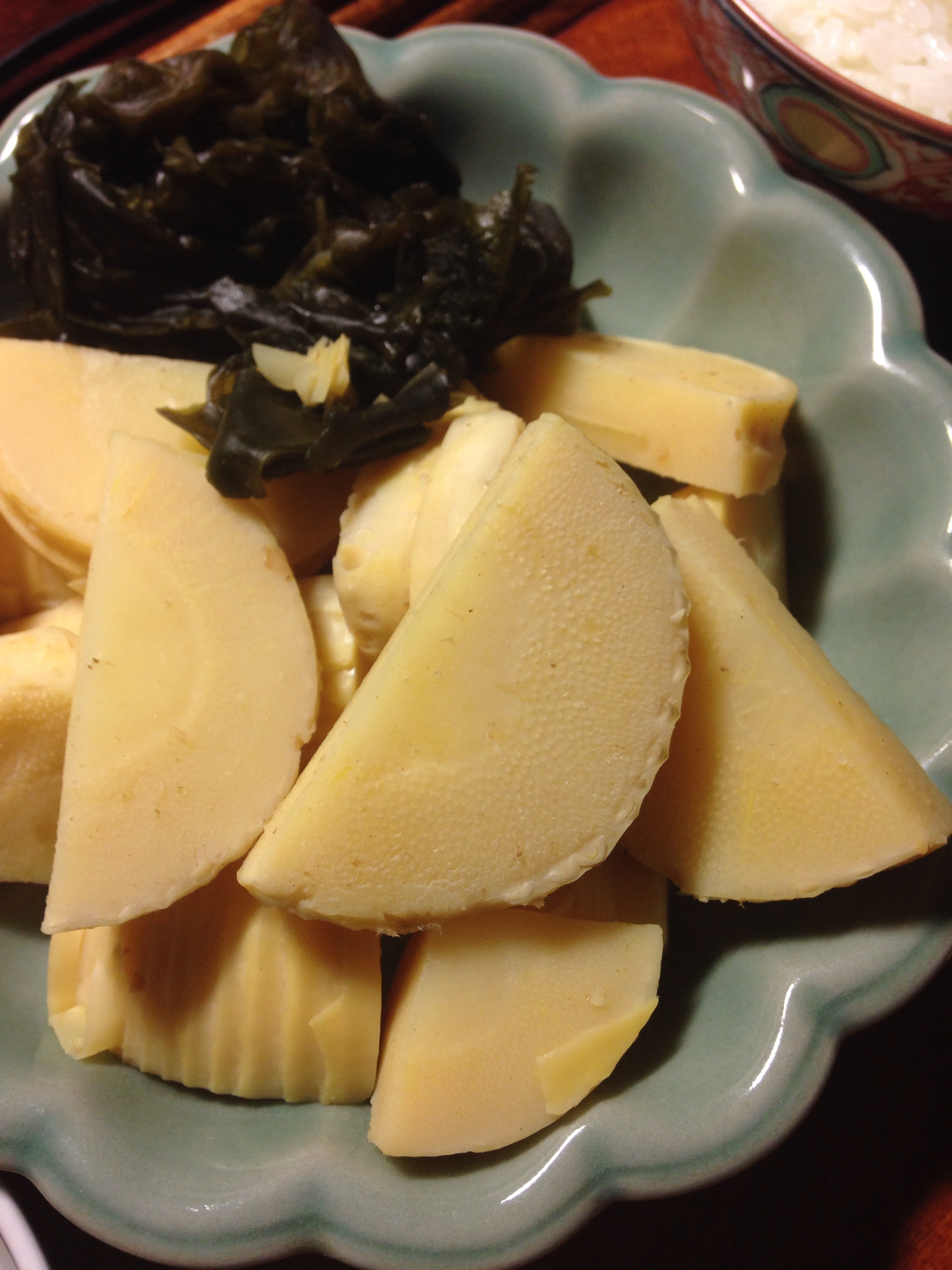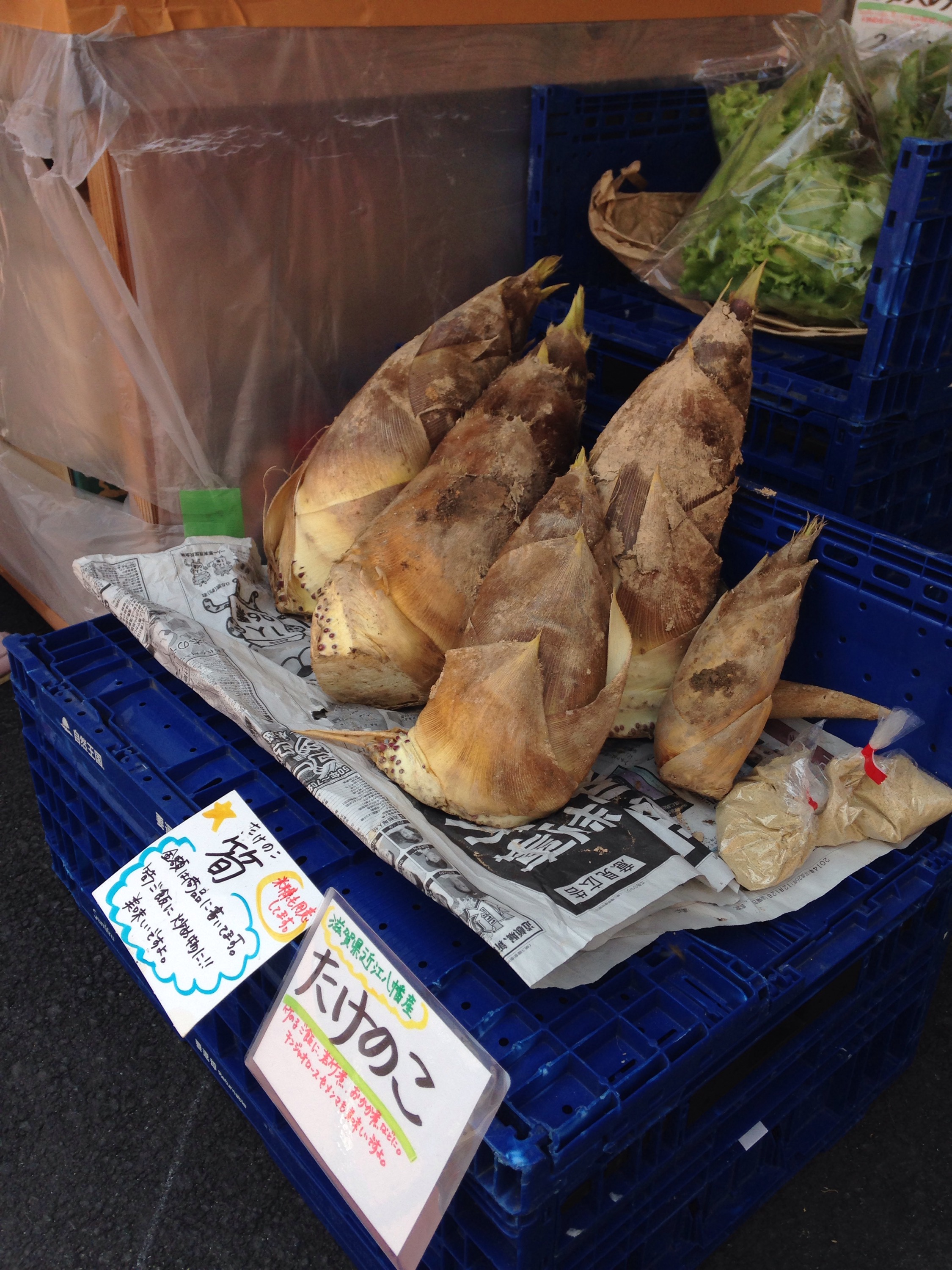 This year's spring is full of takenoko たけのこ. From the very early 新たけ to the late big ones.
As soon as get home, cut the top part and one outside layer, boil with few drops of white rice and whole dry chilli. Not nuka because of the smell.
Leave in the same water and cool down can last for a couple of days. If cut and leave in clean water, change water everyday so it doesn't turn smelly.