京都牛の落ち切れ 300g this time
生姜の細切 3big blocks is prefered, good beef will absorb ginger's spicy flavor, and ginger will turn beef flavor tasty and crunchy, but not spicy.
Take some the fat off from beef, pan fry in a pan to make oil, then add all beef in and stir fry briefly until color changes and cooked, add ginger and some sake, around 40-50ml, 2-3 tsp of sugar, keep stir, add soy sauce (one to two round), more sugar in mommy's recipe (another two to three tsp) should be light tasty and not very strong and meat is not very flavored yet. It will taste better with light sauce and slow cook into flavor. Then stir once in a while until no liquid steam out, around 10min, add mirin a bit around 20-40ml, and one or two round of soy sauce, mix well and steam out sauce a bit. Lots of oil will come out, take out with paper towel if don't like oily. Stop fire and add a bit of soy sauce for flavor.
But darling thinks that was too sweet =•= I feel it was similar to before though.
This one take lot less time, and meat remain pieces form and looks more than the sansho version. Might taste better with rice when it turns cold though.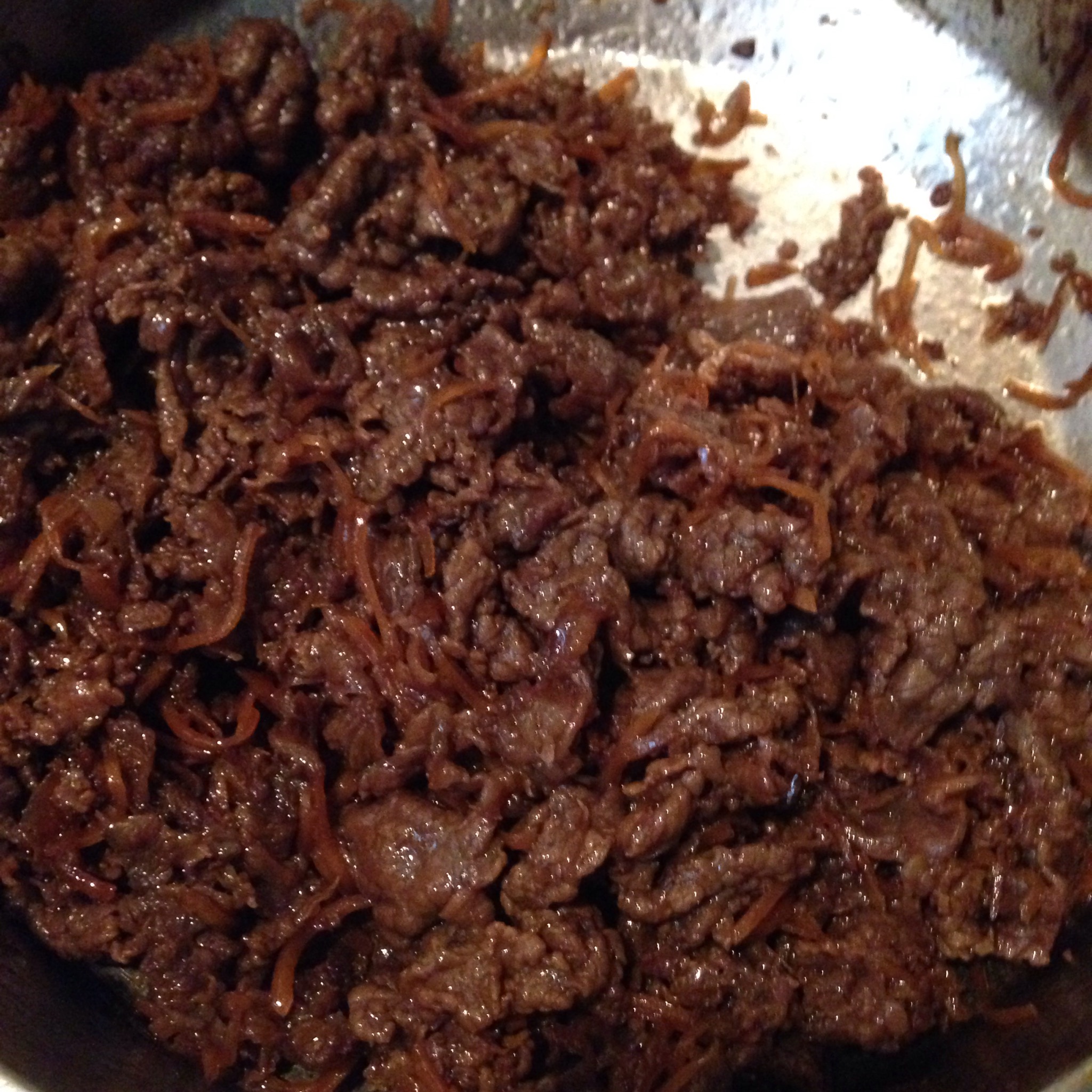 Looks like this recipe but with different beef and saucing method.